We provide services to commercial, industrial, legal and residential clients in the form of consulting engineering, project management, threshold building inspections, structural design, due-diligence and construction inspections, and construction claims mitigation analysis.
Expert testimony and investigation reports are provided to attorneys and their clients based on construction and analysis, design review, building code interpretation, and other studies required by the unique circumstances of each specific client matter.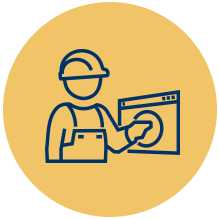 Inspection services and reports are provided to the construction industry, real estate inspectors and developers, insurance companies, and management companies. The level of inspection is designed to fit each individual situation and may include a review of the structure, the building envelope (including roofing, windows, walls, and waterproofing), and an overview of the architectural, mechanical, and electrical systems. Threshold structural inspections are made and reports issued for industry clients. Reports on due-diligence inspections are provided to industry clients.
Special Threshold Inspections
Inspections of Concrete and Post-Tension Repair Projects
To obtain a permit for a concrete or post-tension repair/restoration project on a threshold building, the Florida Building Code requires that structural inspections be performed by a Special Inspector for Threshold Buildings. The findings related to a building collapse in 1981 led to the creation of the Threshold Inspection Law in Florida.
In the State of Florida, less than 2% of registered professional engineers are certified as Special Inspectors.
At Maxwell Engineers, four of our licensed Professional Engineers are also certified as Special Inspectors of Threshold Buildings.
Post-Tension Certification
At Maxwell Engineers, the majority of our engineers have obtained post tension certification through the Post-Tensioning Institute. Proper training and education are vital to ensuring the performance, serviceability, durability, and safety of PT concrete construction. This certification demonstrates that our engineers possess the body of knowledge necessary for inspection of single strand unbonded post-tensioning (PT) systems for elevated structures.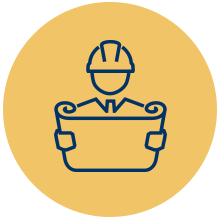 Services vary from total project management to an overview of one specific area of construction or engineering. Services include analysis of the initial design, review of requested design changes during construction, coordination of the firm's areas of responsibility with other construction entities, review of budgets and costs, and scheduling for timely completion.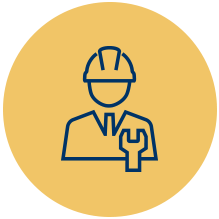 Post Natural Disaster / Structural Failure Investigations
Structural Failure Investigations
Services are provided on behalf of insurance companies and owners in the aftermath of natural disasters and structural failures, including inspection analysis reporting of post storm/structural failure conditions and causation along with cost estimates for remediation.
Structural, architectural, and civil engineering design services are provided for industry clients. This includes design of new projects as well as design for structural restoration.